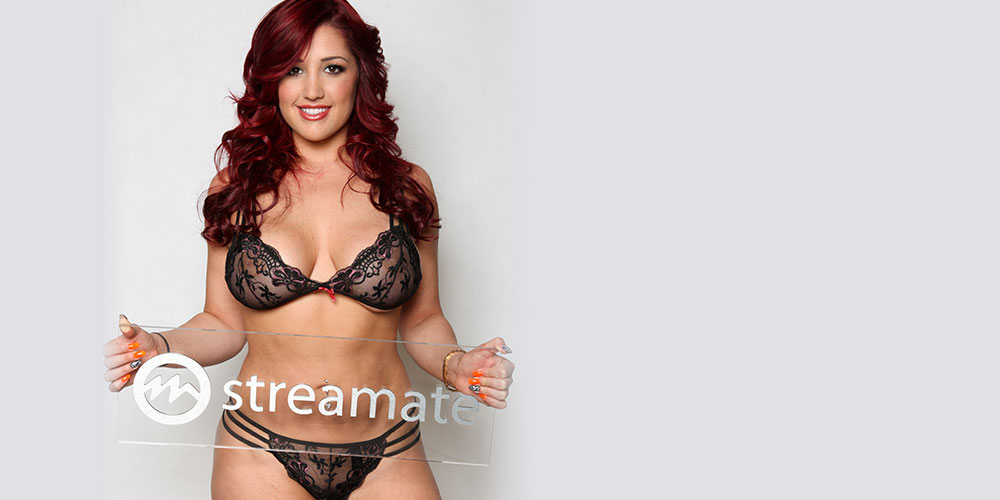 Why So Many Hot Girls?
Streamate TV has one of the largest communities of beautiful women on their web cams waiting to chat right now. This is why, learn more about StreamateTV and sign up today!
What is StreamateTV?
StreamateTV is a live streaming video chat website where you can chat with a selection of thousands of people while watching them on webcam. The chat and video are simultaneous and live so that you can share what you want to see. You can browse by sex, age, looks, kinks, girls, guys, couples or specialty interests. You can learn more about them on their bio page where they share naughty photos and their kinky interests, fantasies and more.
How can I find someone on the site?
There are a lot of ways to browse and search the site. We've even got an advanced search that lets you narrow down by categories and much more. Just type your search in the search box or select advanced search. Advanced search is located just below the logo of the site on the left near the home link. This takes you to a page where you can drill down to exactly what you are looking for. Remember there are thousands of people from all over the world on the site, so you can choose by language, or appearance,  hair color, age, and sexual orientation.
How does the video chat work?
It's so easy it's sinful. You literally sign up for your free account, go through to the website, select a person who strikes your interest and you are immediately in a live video chat experience. You will need a Flash Plugin for you browser to support the chat, but most modern browsers have that built right in. You'll see the performers web cam, and all you do is type in the chat and the rest is up to you. Enjoy!
What is HD Video?
HD is high definition video resolution for a larger sized video stream. If you have a broadband connection like cable or DSL then you get to enjoy the highest quality of video streaming, check the HD icon on the thumbnail, and if you see it then get ready for an image so sharp you may cut yourself.
Is my information safe with you?
Yes your information is safe, we use SSL Secure Socket Layer and encrypted communication to secure your information, please review our privacy policy if you would like more information..
How to Use Live Cams
If you can read this, you have everything you need to start caming. All you need is a computer and a working internet connection. No need to download additional software or applications. Just create your free account and start enjoying the hottest cams now.
What Are Live Cams?
StreamateTV allows users to stream from their home webcams to our website, where you can then view their live stream and use a chat interface to interact in real time while they get down and dirty.
Women connect to our site streaming from their home computer webcam. Then you can view any video stream and chat through our interface, get a more private experience and much more.
Cam to Cam
We've also got the highly popular cam to cam feature giving you the chance to share your web cam with your favorite girl. Get an incredible one on one live sex moment to share exclusively, share your fantasies and your cam while seeing some hot action.
Get your free account today.